Home
Features
Downtown Chicago is experiencing such explosive growth it's being called the Super Loop. What is the super loop and who is it for? Here's what we found out.
Watch Siskel and Ebert discuss Vietnam films, Steppenwolf Theatre actors talk to veterans, and more material from our archive on our Vietnam War site.
Go under the sea for games, videos and activities with Splash, the yellow fusilier fish, and his pal Bubbles, the Mandarin Dragonet, as they explore ocean habitats.
WTTW Sustainer Members enjoy unlimited access to WTTW and PBS shows on demand via computer, smartphone, or tablet with WTTW Passport.
---
News
---
Behind-the-Scenes, Previews, Recaps, Local History & More
---
Food & Dining
Food & Dining
The latest film from Ken Burns and Lynn Novick, The Vietnam War, premieres on WTTW11 and wttw.com on Sunday, September 17.
---
Events
Wednesday, September 20, 2017
With the premiere of The Vietnam War, A Film by Ken Burns and Lynn Novick in September, WTTW is partnering with Story Lab Chicago to present a riveting evening of storytelling from Vietnam
Saturday, September 23, 2017
  WTTW, in partnership with the Department of Cultural Affairs and Special Events presents a FREE screening and Discussion of My Neighborhood: Pilsen. This engaging new 1-hour documentary is an intimate street-level look at what community engagement and activism has done for one Chicago neighborhood: Pilsen. Playing like a street mural come to life, six Pilsen residents share their personal stories to illustrate how the residents of this predominantly Mexican-American working class community have organized to address the societal issues facing their community, ranging from housing to health care to education and citizenship. 
---
Kids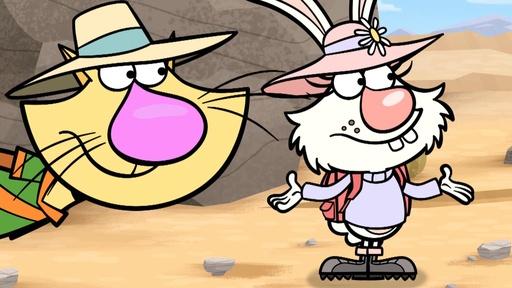 On a trip to Barrel Cactus National Park to enjoy nature in all its glorious splendor, Nature Cat and his pals encounter Shelby, a very sad desert tortoise. Today is Shelby's...