Home
Features
The story of the reclusive Rogers Park nanny who took extraordinary street photos is, by now, pretty well known. But is that the whole story?
Ross and his friends plan a dangerous prison break to free Dwight, while Drake and Demelza struggle to break things off as a new, distasteful suitor emerges.
Help your kids turn their jack-o'-lantern into their favorite WTTW Kids character. First, choose your character, download the template, and start carving!
We know Grover is one of your Sesame Street favorites. You or a friend will love this soft and cuddly plush toy, a special membership offer with a $40 gift.
---
News
---
Behind-the-Scenes, Previews, Recaps, Local History & More
---
Food & Dining
Food & Dining
Check, Please! has exposed all of us to many exotic cuisines over the years, but this week, we take you to an area not as often represented on the Chicago area dining scene: West Africa.
---
Events
Saturday, October 28, 2017
This fun, family event will feature an exciting mix of short, theatrical films accompanied by a full length Nature Cat screening!  Stick around after to meet Nature Cat himself and participate in a Q&A with the series' creators!
---
Kids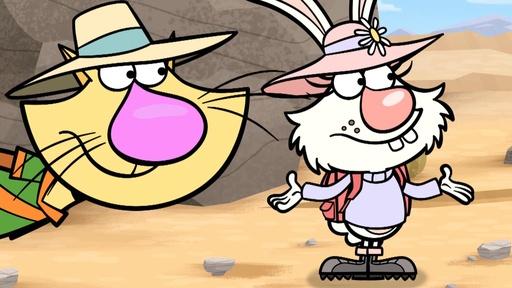 On a trip to Barrel Cactus National Park to enjoy nature in all its glorious splendor, Nature Cat and his pals encounter Shelby, a very sad desert tortoise. Today is Shelby's...