Home
Features
Researchers have discovered that lymphatic vessels – often blamed for enabling cancer to spread – can also boost immunotherapy.
Meet the people behind The Vietnam War, from Ken Burns's thoughtful co-director Lynn Novick to his longtime scriptwriter, in WTTW interviews.
When your kids come home from school they're usually hungry. Make this the perfect time for them to work on their math with this easy, tasty math trail mix activity.
Renowned for her powerhouse presence and show-stopping performances, Katharine McPhee will perform live in the WTTW Studios. Reserve your spot today.
---
News
---
Behind-the-Scenes, Previews, Recaps, Local History & More
---
Food & Dining
Food & Dining
The latest film from Ken Burns and Lynn Novick, The Vietnam War, premieres on WTTW11 and wttw.com on Sunday, September 17.
---
Events
Wednesday, September 20, 2017
With the premiere of The Vietnam War, A Film by Ken Burns and Lynn Novick in September, WTTW is partnering with Story Lab Chicago to present a riveting evening of storytelling from Vietnam
Saturday, September 23, 2017
  WTTW, in partnership with the Department of Cultural Affairs and Special Events presents a FREE screening and Discussion of My Neighborhood: Pilsen. This engaging new 1-hour documentary is an intimate street-level look at what community engagement and activism has done for one Chicago neighborhood: Pilsen. Playing like a street mural come to life, six Pilsen residents share their personal stories to illustrate how the residents of this predominantly Mexican-American working class community have organized to address the societal issues facing their community, ranging from housing to health care to education and citizenship. 
---
Kids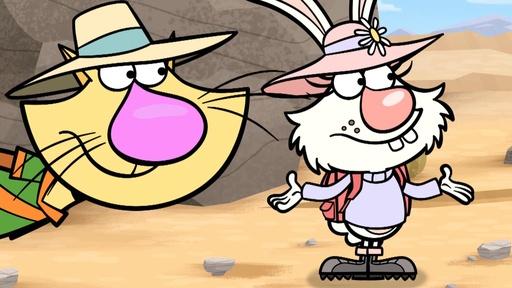 On a trip to Barrel Cactus National Park to enjoy nature in all its glorious splendor, Nature Cat and his pals encounter Shelby, a very sad desert tortoise. Today is Shelby's...