Home
Features
Autumn seems to have finally arrived and with it falling leaves. A 1990 state law made it illegal to mix lawn waste with household garbage leaving many confused.
The humans who rehabilitate orphaned wild animals can develop parental bonds with their charges. Learn about some of those intimate bonds here.
Halloween is almost here, so it's a good time to talk about scary things. Help your kids develop coping strategies to overcome their fear by creating a book.
Producer's Circle Members are treated to 15% off your coffee purchase at PT's Coffee Roasting Co. After 20 years they are still committed to finding the best coffees.
---
News
---
Behind-the-Scenes, Previews, Recaps, Local History & More
---
Food & Dining
Food & Dining
Hello all and welcome back! I hope you are as excited as I am about the new season of Check, Please! In the season premiere, we visit Forbidden Root in West Town, a brewpub that opened in 2016.
---
Events
Saturday, October 21, 2017
WTTW, in partnership with the Department of Cultural Affairs and Special Events presents a FREE screening and Discussion Gadget Girls.
Saturday, October 28, 2017
This fun, family event will feature an exciting mix of short, theatrical films accompanied by a full length Nature Cat screening!  Stick around after to meet Nature Cat himself and participate in a Q&A with the series' creators!
---
Kids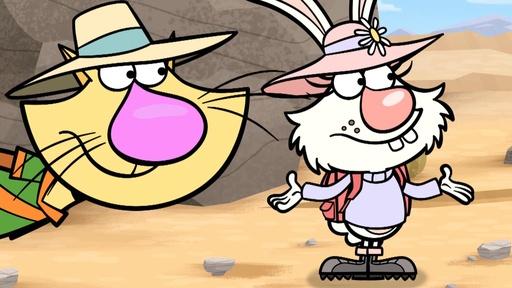 On a trip to Barrel Cactus National Park to enjoy nature in all its glorious splendor, Nature Cat and his pals encounter Shelby, a very sad desert tortoise. Today is Shelby's...